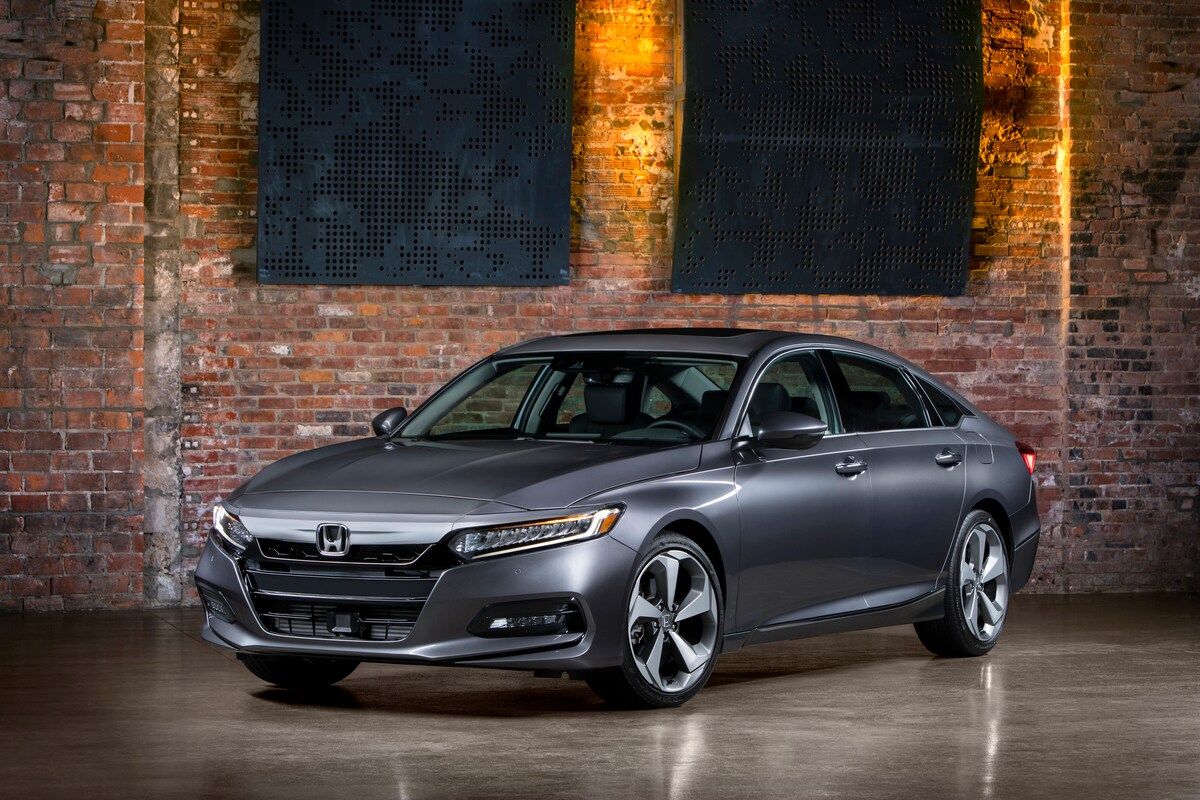 Do you want a new family-friendly car in your driveway? If so, you should visit our convenient location to check out our inventory of new Honda vehicles. We have several family-oriented Honda automobiles at our Honda dealership, including the 2018 Honda Odyssey. If you're not interested in a minivan, you'll want to take a look at the 2018 Honda Accord. Boasting a striking appearance, a bevy of features, and responsive handling, the Honda Accord offers amenities its competitors simply can't match in many regards.
The 2018 Honda Accord
When you visit our Honda dealership near New Britain, CT, you'll see that every Honda Accord trim is well-equipped. On the base trim, you'll find a number of laudable advanced safety features, which include adaptive cruise control, a lane departure warning and intervention system, and a forward collision warning and automatic emergency braking system.
Of course, the 2018 Honda Accord has more to offer than intelligent safety features. It's also loaded with comfort and convenience features, such as Bluetooth™ connectivity, keyless entry, a rearview camera, a seven-inch touchscreen, and a USB port. Stepping up to the Sport trim will get you even more standard features, such as an eight-inch touchscreen, Apple CarPlay™, and Android Auto™.
To find out what you need to do to be the owner or lessee of a new Honda Accord, contact the experts in our Wallingford, CT Honda finance center now.
2018 Toyota Camry
As Honda dealers in CT, it's our responsibility to know all about vehicles that compete with the Honda Accord, including the 2018 Toyota Camry. Like the new Honda Accord, the Toyota Camry is equipped with some advanced safety features. These features include adaptive cruise control, a forward collision warning, and a lane departure warning and mitigation system.
While all of the exterior lights on the 2018 Honda Accord are LEDs, the Toyota Camry has LED headlights. Whereas stepping up to the Sport trim of the Honda Accord will add Apple CarPlay™ and Android Auto™ to your sedan, these features aren't available on any Toyota Camry trim.
For more details about how the 2018 Honda Accord compares to the new Toyota Camry, give us a call or stop by Executive Honda today.