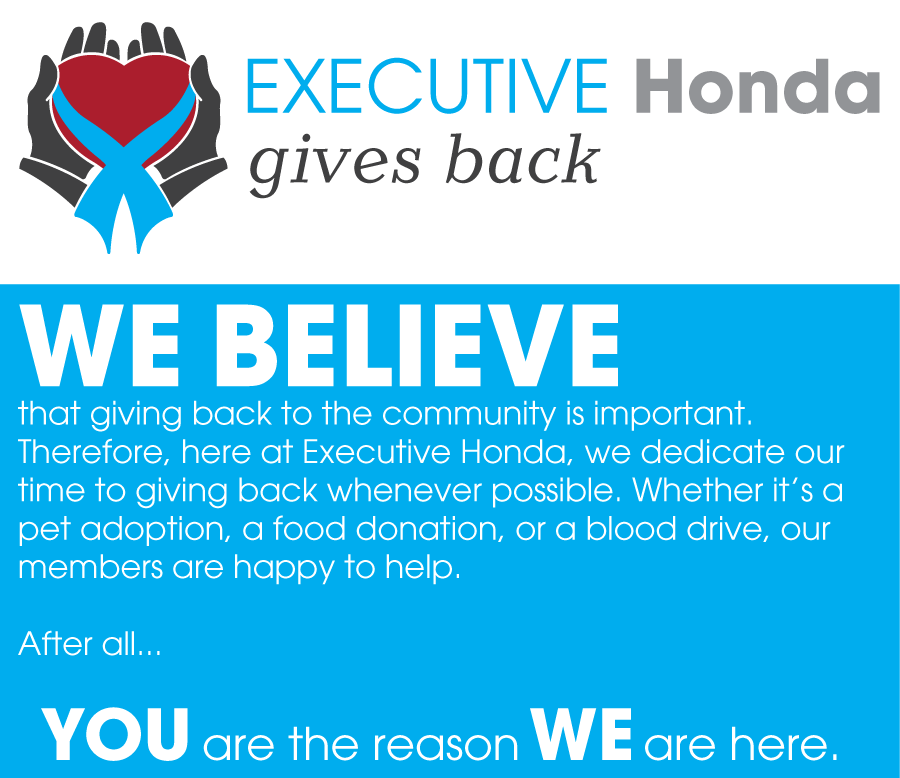 FEEDING CHILDREN EVERYWHERE
Feeding Children Everywhere is a Social Charity who's goal is to put an end to child hunger. By starting "Hunger Projects" and bringing people together, thousands of healthy meals can be created for hungry children and families. Executive Honda has partnered with the charity and donated their time toward assembling over 9,000 meals for local families for an event hosted by Feeding the Children, with participation by Telemundo and Radio 104.1.
CLICK HERE TO LEARN HOW TO PARTICIPATE
 THE RED CROSS
Executive Honda has, for many years, partnered with the Red Cross to help get blood donations from the local area in the hopes that every bit would count toward helping those
truly in need.