100% Online Experience
Shop Our
Express Store
Instant Pricing - No Hassle - Build Your Deal Online
100% Online Experience
Shop Our
Express Store
Instant Pricing - No Hassle - Build Your Deal Online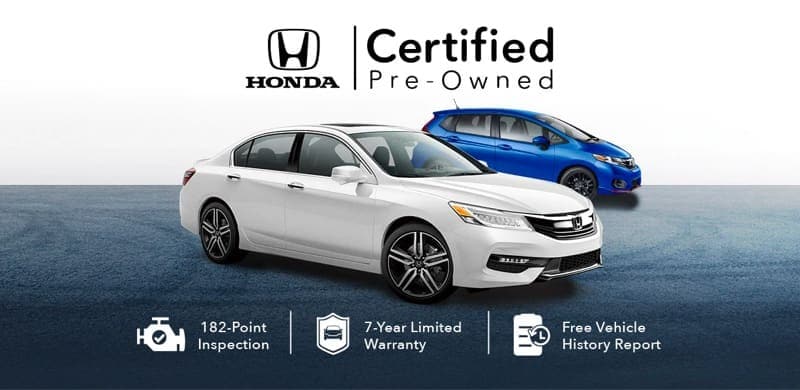 Certified Pre-Owned
Nothing compares to the quality of a Honda. No other program comes close.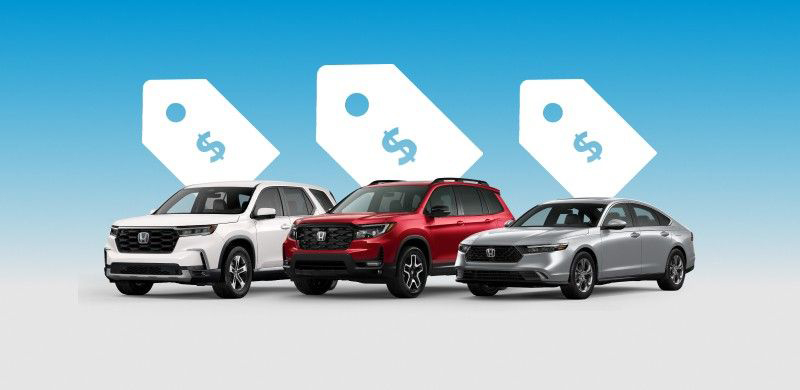 Current Offers
See this month's featured current offers going on now on new Honda vehicles.
Our Reviews
Easy, fast, friendly trade in and purchase of a new Honda Insight hybrid. Recommend highly
I had the best experience! Rex and the gentleman that helped with my finance (can't remember his name) were both beyond helpful. I ran into a few problems while purchasing a vehicle and the both of them went above and beyond to help and make sure my needs were met. Highly recommend.
Excellent customer service, very helpful and the car salesman even made the extra effort and came out to my car after I couldn't find what I was looking for and showed me exactly what I was looking for coming in on lease. I got very lucky! Thank you guys for the service!
I am very pleased with the service from Executive Honda. I ordered my Honda Accord and it only took a month and a half to come in! Everything was expained to me in terms of the car features to the financing process. My salesman, Ryan Nelson was great, too. This is my second car from executive Honda in Wallingford. And my Accord is fantastic!! I am so glad for my purchase at Executive Honda!
My experience with Ryan Nelson was very positive... he kept me informed throughout the process.
Outstanding customer service in both the sales and service departments!! I have been a customer for 8 years - looking forward to the next several!
My purchase went smoothly and faster than expected. I worked with Walied and Sami and can honestly say that they were courteous and professional every step of the way. They were able to locate a vehicle for me and close on the deal within a week. I will definitely go back to Executive the next time that I'm looking for a new Honda.
I had an excellent experience at the dealership. Everyone was kind and nice and I was able to get in and out!
Exectutive Honda is #1. Walied is the best! Made buying a car simple and fun!
I have been looking at the Honda Ridgeline on line and made a appointment to test drive. Rex was very efficient professional and friendly. Also made it very clear if i needed further assistance not to hesitate to get in contact with him. Dave Kristjansson
My experience at Executive Honda was the best car buying experience I've ever had. Rex Bilachie was so informative and kind. He is very knowledgeable and has a passion for what he does. You will not regret working with him.
Thank you Rex Bilachie for your service! It was simple and easy purchasing from Executive Honda. This was my second time buying from a Executive car dealer. First was Executive Dodge and the second car was from Executive Honda. Both of them never disappointed and was a great experience!
Ryan and the rest was amazing!! Everyone was so kind and helpful!! Would definitely buy from them again
Good prices and caring staff, so happy to have purchased my car here! Will recommend
Rex did a great job giving me the best options for trade in and accommodating my needs! Very easy and simple process. Extremely happy with my purchase!
My daughter has been looking to replace her 1996 accord so we stopped at executive Honda. Even though there weren't many cars to choose from she managed to find an Hr-v with low miles. Rex the salesman was outstanding and made the entire process go smoothly! If anyone is looking to purchase a vehicle, go to Executive Honda and ask for Rex.
I had a awesome experience at this place .and the the help they gave me was amazing
Rex Blachie did an excellent job walking me through every aspect of the car buying experience. I highly recommend Executive Honda in Wallingford and Rex is the best salesman. And he speaks six languages too.
My past car shopping experiences have always been stressful and not enjoyable this was not the case with Rex. For the first time I felt good and comfortable about buying a car. I walked into Rex's office and immediately felt welcomed and heard. He made the process so stress free and actually fun. He listened to what I wanted and made it happen. He went above and beyond my expectations. His kindness, professionalism, and expertise will be forever appreciated. I will always recommend Rex to friends and family and will definitely buy another car with him. If you want the BEST car shopping experience go see Rex!
I had a very good experience with Executive Honda. I was able to get the car that I needed in two weeks like I was told and everyone was very helpful with the whole process.
Ryan Nelson was excellent and very professional. Everyone at the dealership was friendly and professional too.
I had the opportunity to be with Terrance when shopping for my new vehicle. He was very professional, friendly, and able to find exactly the type of vehicle I was looking for. There was no wait time and I was able to get through the process quickly. Thank you Terrance for all your help!
Professional. Efficient. Friendly. Happy to work with the crew at Executive in Wallingford. Ryan is a great salesman and would recommend him to anyone.
Rej is the man!! The process was very smooth and easy, Rej was able to work within my budget and get me into a new Si which has been an absolutely dream to drive. This is the second new car I have jumped into from executive Honda and I can't imagine not returning to Rej in the future for future purchases. Rej is a great guy and love doing business with him
Ryan was the most thorough, friendliest, as well as trustworthy Sales Representative I've ever come across. During my test drive, he informed me of all the features of the vehicle of interest, made sure I felt comfortable with the car as well as the cost . Overall, he was the best combination of kind and professional. I had my previous car for two years. I loved it, but the axel needed to be replaced & my mechanic informed me the last owners or dealership did some sketchy stuff to repair this part so it would last as long as it did. I felt a rollercoaster of emotions, but also a lack of trust for any dealership. After visiting locations such as enterprise, carmax, schaller Acura & not having the best of experiences I started to lose hope. I landed on Executive Honda through the capital one app (initially the lenders I was going for), but Damian found me a better rate with so many benefits (interior/ exterior protection along w/ mechanical coverage w/ only a $100 deductible) all that worked with my monthly budget. Damian was phenomenal at answering all my questions & addressing any concerns which gave me peace of mind. He was friendly & thorough with all the paperwork I signed & even after I left he reassured me that I could give him a call with any lingering questions which I really appreciated. This duo was the best experience I could've asked for. I really felt like it was a blessing. I love my new car & I plan to get all my services done there because I really feel they have my back.

Welcome to Executive Honda
As part of the Executive Auto Group, Executive Honda gives customers the Best Price First. With non commissioned salespeople, no haggling, an industry-leading exchange policy, and a satisfaction guarantee allow Executive Honda to provide you with the absolute best car-buying experience you've ever had. Everything is included in the listed price, so there aren't any surprises down the road. We're here to help you find the perfect car that fits your unique needs and lifestyle. That's the Executive Way, and it's why we're consistently rated one of the best dealerships in Connecticut.
Whether you're looking for a new or pre-owned Honda Executive Honda has the vehicle, options, and colors you want - in stock and ready to test drive. From the sporty Civic to the highly-capable Odyssey, your next Honda is waiting here for you to fall in love with. A variety of lease and financing options are available to ensure that your dream car fits within your real budget.
The Executive Honda Service Center is fully equipped with expert technicians, OEM parts, and Honda-approved tools to keep your vehicle in peak condition - whether you bought it from us or not. From routine maintenance to major vehicle system replacements, the Executive team will give your vehicle the absolute best care, so you can Drive with Confidence.
Visit Executive Honda today or contact us to learn more about Honda options, financing opportunities, or Honda Trust the Executive Way.
Get Directions To Executive Honda